Comme Dj, il est courant d'entendre des danseurs refuser de danser sur des chansons francophones. Les faits indiqués sont souvent les mêmes. La traduction serait mauvaise par rapport au texte original, avec plus ou moins de vulgarité en début ou fin d'explications. Et bien, c'est grâce à ces situations que le projet de traduire les succès des années rock'n'roll est né…
À force d'entendre ce genre de commentaires sur le rock'n'roll francophone, et aussi parce que je suis fan de films à boutades comme «Le Grand Détournement: La Classe américaine» (voir le flim en bas de post) , l'idée de traduire de manière grossière les titres de chansons populaires des années 50 et 60 a fait son chemin dans ma tête. J'ai donc créé une série de traductions «brute de décoffrage». Ça sous-entend que la traduction est littérale, ou encore grossière, dans le but d'être amusant.
Voici une première vague de visuels:
---
Love Me Tender – Elvis Presley.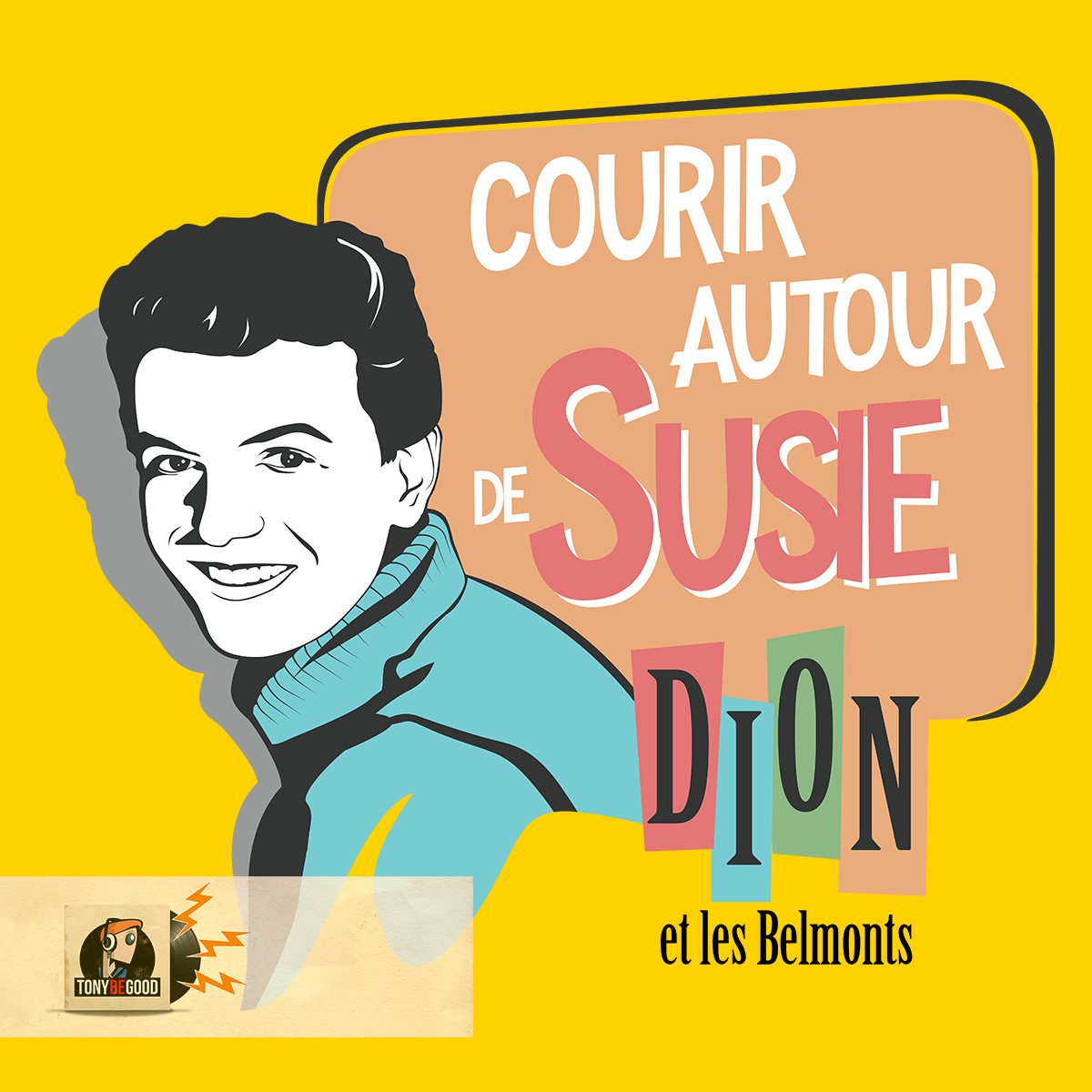 Run Around Sue – Dion and the Berlmonts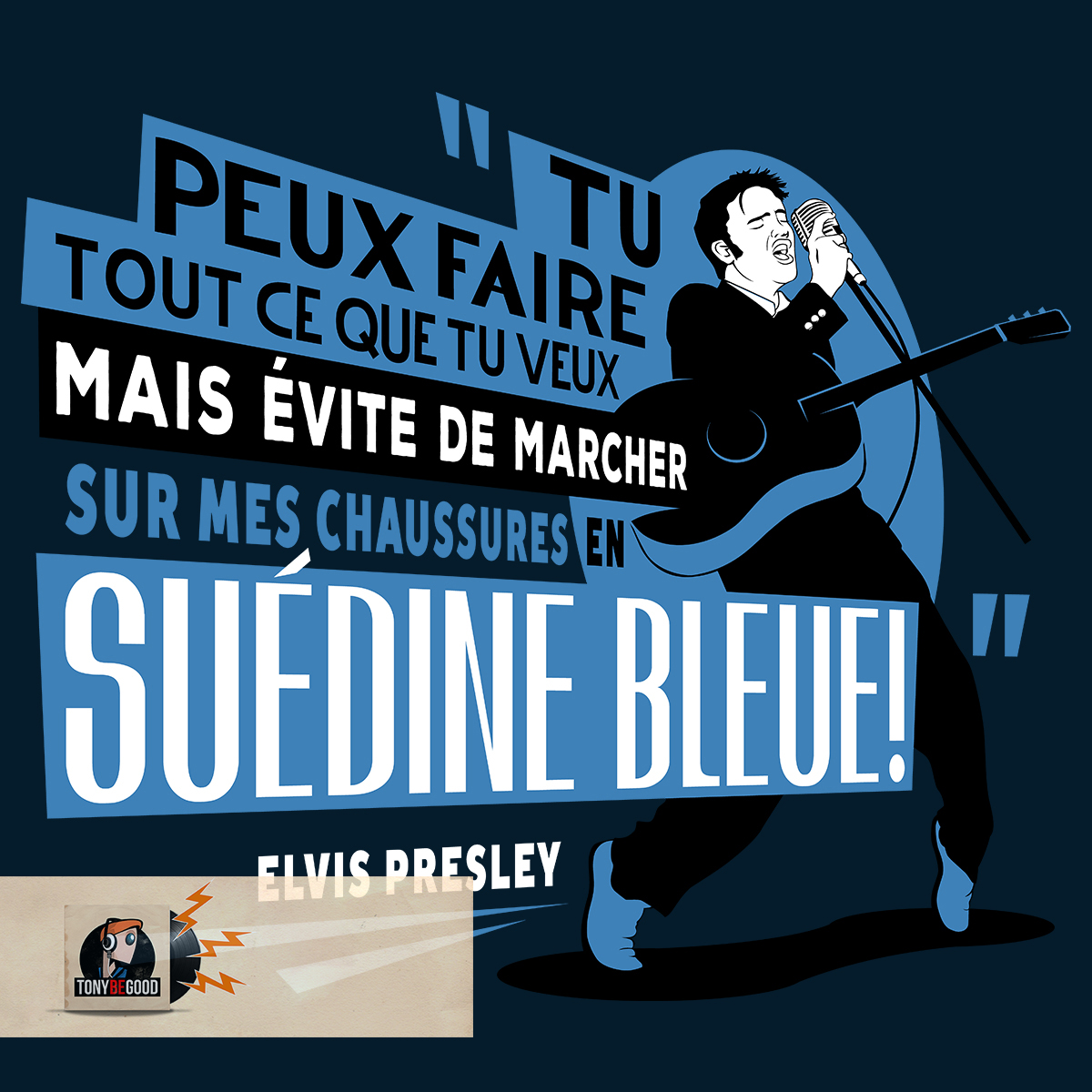 Blue Suede Shoes- Elvis Presley.
---
Dès aujourd'hui, ces visuels sont disponibles sur le site Redbubble. Sous forme de T-shirt et autres supports, il y en aura pour tous les goûts.
N'est-ce pas tentant d'avoir l'air cool en portant ces beaux visuels et en plus apporter une aide non négligeable pour la suite de Tony Be Good. Les fonds perçus servent à financer les futurs projets vidéos, de podcast, de Dj, de danse et autres…
❤ Un grand merci à tous ceux qui me suivent, soutiennent, commentent, partagent et participent à la vie de ces projets. Toutes vos actions, peu importe leur ampleur, sont bénéfiques. C'est grâce à ces soutiens que l'on peut garder la motivation de prolonger l'expérience et tenter des choses.
Vous trouverez aussi le logo Tony Be Good sur ce même site.
---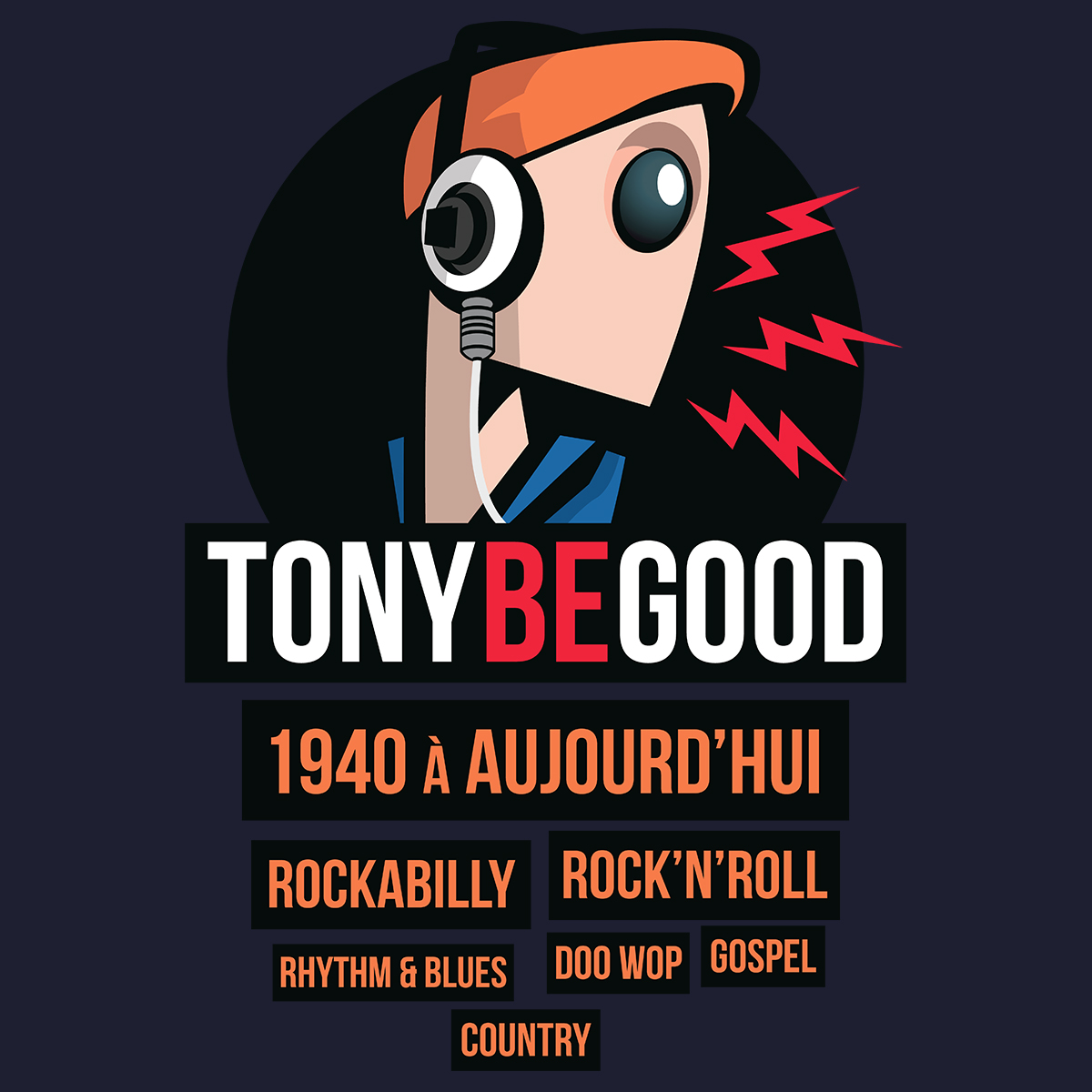 Loogo Tony Be Good
---
📍 Le lien de la boutique est ici : BOUTIQUE
La classe américaine, le grand détournement.
Un film loufoque à voir si vous ne connaissez pas.
Retrouver Elvis et son passage savoureux.